Kristine Daugherty, PA-C, MPAS, MIM, MBA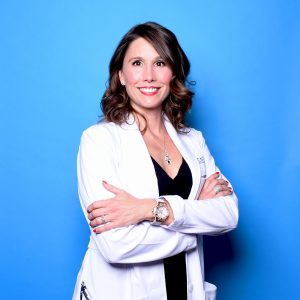 Kristine Daugherty's passion for the medical field was ignited at 12 years old when she volunteered for five years at a skilled nursing facility in her hometown of Richmond, Virginia. This exceptionally rewarding experience afforded her the opportunity to adopt a loving and compassionate bedside manner and to establish meaningful relationships with the residents that she will forever cherish. 
Kristine Daugherty, a board certified Physician Assistant, attended the Pace University- Lenox Hill Hospital Physician Assistant Program on an academic scholarship and graduated with a Master of Physician Assistant Studies with honors. Kristine also attended courses at NYU School of Medicine and she received clinical training at New York-Presbyterian Hospital and the Naval Health Clinic of New England. 
As a result of Kristine's dedication to clinical excellence, she is a published author including an accredited CE/CME journal article in a prominent peer-reviewed clinical journal, Clinician Reviews, and she has served as a peer-reviewer for the same publication for the last 7 years. 
Kristine has more than 7 years of experience specializing in Functional Medicine, Regenerative Medicine, Orthopedics/Sports Medicine, Holistic Fertility, and Dermatology/Aesthetics. 
Kristine performs comprehensive virtual consultations with patients and utilizes specialty laboratory testing to counsel patients on Bioidentical Hormone Replacement Therapy (BHRT), Food Intolerance, Thyroid & Adrenal Function, Cardiometabolic Function, Gastrointestinal Health, and basic Genetic Mutations.