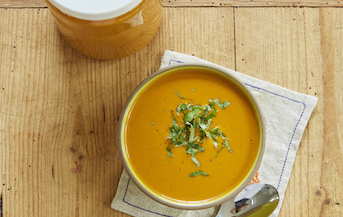 Metta Day 2 From Dr. Stephanie
Day 2 and I'm feeling thrilled by this discovery. I managed to do each part, in order despite a day that was overly busy — taking note of that and rearranging things more to create space and flow.  The morning meditation was an invitation to create an intention and in the past few weeks, unable to move much, the intentions and the callings have been coming in with laser sharp focus, so this was so easy and fun.  I'm not ready to share those publicly quite yet, but suffice it to say, you will see some of the changes emerging in the near future.
Every sip I take, every bite I eat, continues to be delicious and nourishing.  And day 2, is the day my interview shows up — I had yet to see it at all until now.  
If you've ever considered doing something like this for yourself, or recommending it to a friend, this is it. It can be life changing. And, delivered right to your door.
I haven't been able to contain myself from sharing it because it's just that good and you should do it, too. 
Dr. Stephanie