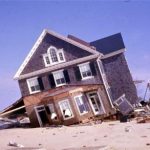 Is your foundation solid?
Nutrition and lifestyle choices are at the root of the work we do at Functional Medicine SF. 
Optimize your health from the ground up with Foundation, a 3 month functional nutrition + health coaching program customized to you so you get want you want!
---
Results to expect
More Energy
Better Sleep
Decreased cravings
Clearer Skin
Reduced inflammation
Thinner waist-line
A balanced mind-set around food
Not ready for big changes but want to move towards stabilizing your foundation? Or maybe you're chomping at the bit to make a big overhaul. This program is custom to you, your pace, your health goals.
Foundation Includes: 
Total of 5 hours with functional nutritionist
Detailed review of your health history, health & nutrition goals
Accountability coaching
Unlimited email support
Shopping List
Recipes
Meal Preparation Guide
Suggested Best Practices
Tips for Success
Basic Supplement Recommendations