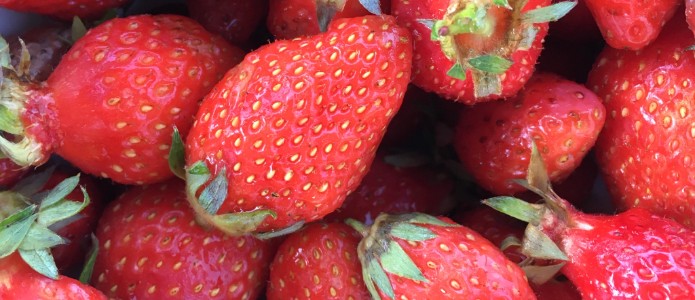 Prescript-Assist
Functional Medicine SF stopped recommending Prescript Assist late last year due to formula changes. We have received notice that the company is now recalling the product because of potential exposure to undeclared allergens, including nuts, seafood, dairy, eggs, and peanuts. No illnesses relating to the product have been reported to date. We recommend that if you are currently taking Prescript-Assist you switch to MegaSporeBiotic. Please schedule an appointment with Lisa if you need further instructions or guidance. MegaSpore is available on NutriementRx at http://nutrimentrx.com/shop/megasporebiotic/megasporebiotic/.
Contact your retailer or LL's Magnetic Clay for a refund at 1-800-257-3315. More information is available at https://www.fda.gov/safety/recalls/ucm612727.htm.
Announcing Group Wellness Sessions: Join our New Community 
We have been listening. Many of our patients have talked to us about feeling alone as they navigate through their journey. Others have told us that they had someone to share resources and support with. We know that functional medicine is expensive, time intensive, and takes a lot of motivation and work.
Functional Medicine SF is happy to announce that we are starting a weekly Group Wellness visit all for patients. Group Wellness sessions are complementary and will meet on Tuesdays. See the schedule below for times and dates.
Each session will include a short talk and ample time for questions, discussion, and sharing. Barbara, our nutritionist and health coach, will lead most of the sessions with other staff members joining in on occasion. You can submit questions ahead of time through the portal or bring them with you to the virtual Zoom meetings. Questions are not limited to the topic of discussion. Join us as we support each other on this journey.
Functional Medicine SF Group Wellness Session Dates, Times and Topics
July 24, 12:00-1:00 pm
Anti-Inflammatory Diet and Adding Foods Back
July 31, 3:00 – 4:00 pm
Navigating Travel and Social Events with a Special Diet
August 7, 12:00-1:00 pm
Sleep Hygiene
August 14, 3:00 – 4:00 pm
Stress, Mindfulness, and Mediation
August 21, 12:00-1:00 pm
Meal Planning Made Easy
August 28, 3:00 – 4:00 pm
Special Diets: Candida, Low FODMAP, and Histamine
September 4
Time and Topic TBD
September 11, 12:00-1:00 pm
GI Issues: Bloating, Gas, GERD, Diarrhea, and Constipation
September 18, 12:00-1:00 pm
Fermenting Food: It's Simple and Quick
September 25, 3:00 – 4:00pm
Anti-Inflammatory Diet and Adding Foods Back
For more information, please contact Barbara through the portal. Please check the portal on Monday for the link to join Tuesday's Group Wellness Session.

Be Alive Infusion and Wellness Opens
Be Alive Infusion and Wellness is a new IV vitamin and mineral infusion center founded by Dr. Daniel and housed in the Functional Medicine SF office suite in San Rafael. IV therapy administers high-quality nutrient infusions directly into the bloodstream to maximize potency. By bypassing and digestive issues in the gut, IV therapy allows for direct delivery of nutrients at a cellular level, higher doses of nutrients and optimal absorption. IV therapy is beneficial for a wide range of conditions including:
Stress Management
Revitalization and Detoxification
Athletic Performance,
Energy Restoration
Inflammation
Flu and Virus Recovery
Brain Health and Brain Fog
Auto-Immune Diseases
Allergies
Mold and Fungus
Chronic Fatigue Syndrome
Live Disease
Leaky Gut
Chronic Illnesses
Tissue Repair Pre/Post Surgery
Weight Loss and Metabolism Boost
Jet Lag, Food Poisoning Hangover
And much more
Dr. Daniel and Lisa can answer questions and let you know if you are a good candidate for IV infusion.  You can also contact Be Alive Infusion directly at 415-216-0505 or 
www.
BeAlive
.Health
.
Wishing you a happy summer,
Dr. Daniel and the team at Functional Medicine SF